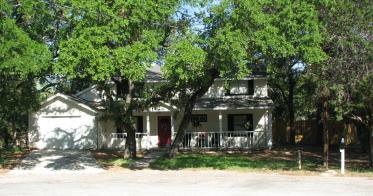 817-919-6290       1303 Osage Ct., Granbury, TX 76048

We enjoyed staying in your cottage - it's very peaceful.  Thank you so much, K and R

We loved your cottage here and will come again when we can stay longer.  Thanks so much for letting us use your house.  The breakfast things were wonderful!     The V's

Had a great time.  Slept well. Watched a little TV.  Went to plays on both Sat. and Sun. (both were super).  Strolled thru the square and antique shops.  Thanks, C and BA

Had a great weekend.  Judy M.

Thanks!  We really enjoyed the house.   The C's and T's

I just wanted to let you know what a great time we had at your vacation home.  It was exactly what we were looking for and such a nice place to relax.  All the breakfast food was delicious.  Thank you again for letting us check in a little early. If we ever need a place to stay in Granbury, we will look you up again.      Jeanne M.